Pure RELAXATION
Wellness in Cuxhaven
The Badhotel Sternhagen in Cuxhaven is the perfect place to enjoy a wellness vacation. The North Sea's bracing climate naturally enhances the effects of our treatments.
In our baths covering around 1,000 m2, you can swim in our seawater swimming pool filled with genuine North Sea water or relax in the heat of our spas and saunas. A refreshing ice fountain and our state-of-the-art shower facilities guarantee that cool you down again afterwards.
Luxury bathing – our seawater indoor pool
Take a plunge into seawater in our indoor swimming pool and relax in our various other pools for people of all ages. Experience North Sea water at agreeable temperatures any time of the year. Our bathing facilities provide the perfect setting for swimming and winding down.
Original North Sea thalassotherapy
Add to the pleasure of a coastal vacation with a North Sea thalassotherapy treatment to pamper and revitalise you. This unique recuperation and health concept is enhanced by the North Sea's special bracing climate. We provide various types of thalassotherapy on site at the hotel.
Pleasing and curing
Original North Sea thalasso center
Our original North Sea thalasso spa is an oasis of beauty and health. For complete revitalisation, the treatments use pure seawater in the bracing North Sea climate and are individually tailored to your wishes and needs.
Even celebrities such as Catherine Deneuve and Karl Lagerfeld swear by the rejuvenating powers of the sea. Please feel free to contact us with any queries you may have.
Wellness in Cuxhaven for health, beauty, fitness and wellbeing
With our exclusive wellness treatments, we combine the healing powers of the sea with health and relaxation.
Our licensed therapist specialising in physiotherapy, lymph drainage and lymphedema treatment and our fully qualified beautician provide luxurious treatments with natural seawater – uniting health, beauty, fitness and wellbeing.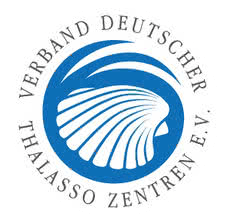 Wellness treatments and fitness
We provide revitalising professional beauty and cosmetic treatments as well as original thalassotherapy for ultimate health and rejuvenation. Feel the vigour of the North Sea and be instilled with new energy.
With our sport and fitness offerings – including optional guidance by our personal trainers – you can actively shape your North Sea vacation. If you prefer, we can also devise an individual fitness programme for you.
Personal Training
Combine your vacation with a fitness programme adapted to your needs and experience it for yourself. Your appointments will not only take place in closed rooms, but also in the fresh air - directly on the beautiful beach of Cuxhaven.